Let the O'week celebrations begin!
Make a strong start to Uni in 2021 with DeakinACTIVE. $0 Joining Fee  – extended until 21st March!
Whether you'd like to join a gym, go for a run, take a group fitness class, work out online, play your favourite sport or meet some sporty friends – DeakinACTIVE is your number one health and wellbeing destination to help you achieve your health and fitness goals.
To celebrate the start of the Uni year, Deakin ACTIVE is offering NO JOINING FEE for this week on our Memberships. So grab your friends and check out the amazing sporting facilities on campus, check out our different membership options online or drop into a DeakinACTIVE fitness facility on your campus to speak to our friendly staff members today.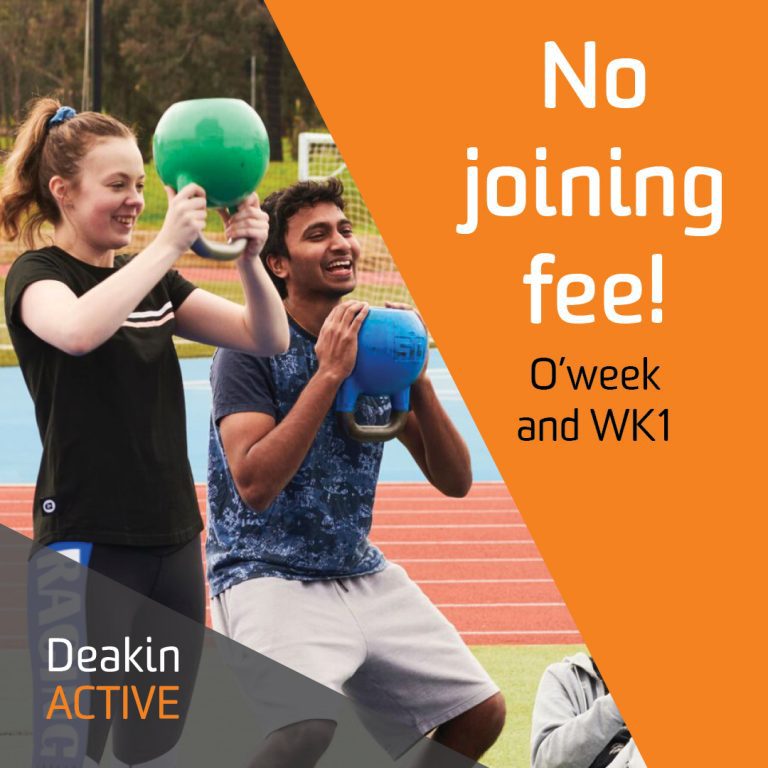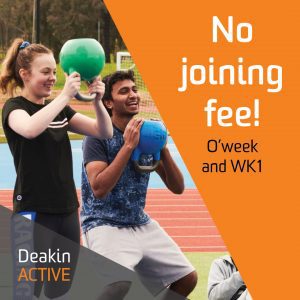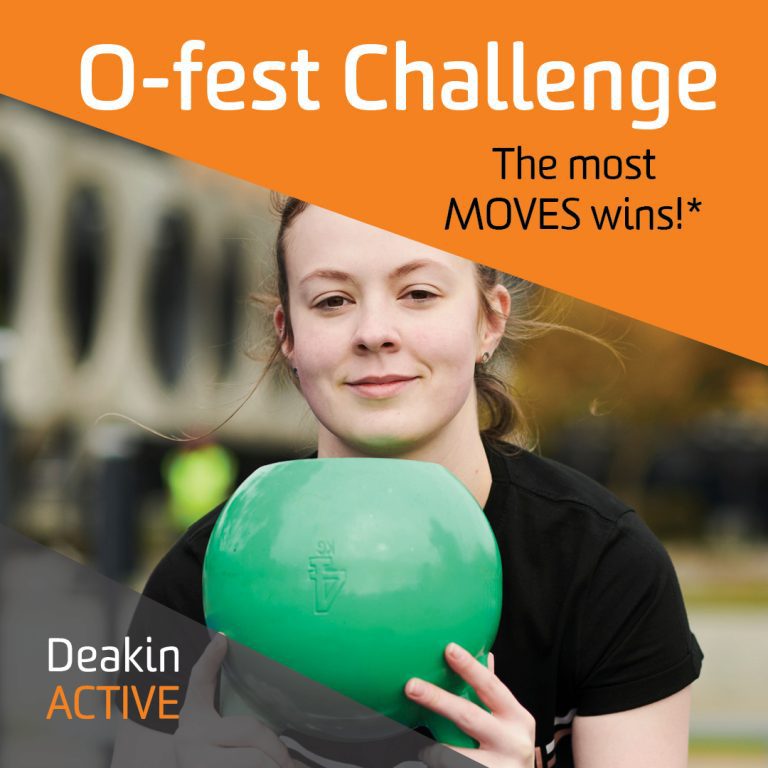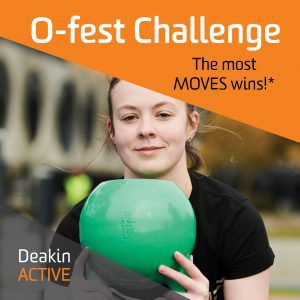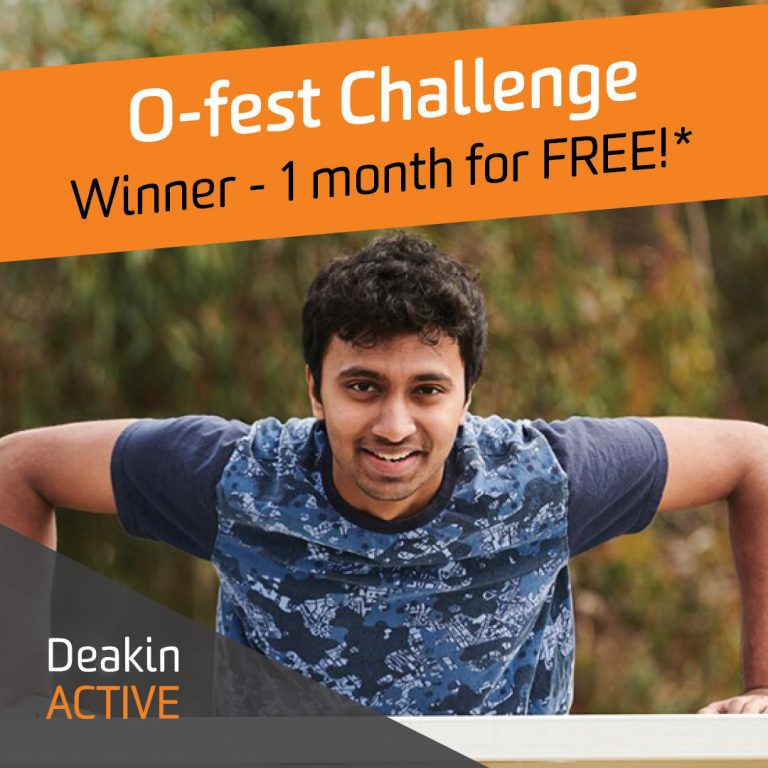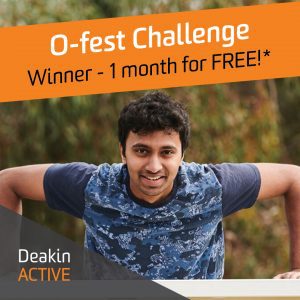 During O'week and WK1 we'll also be running some great fitness challenges across the next few weeks:
WIN 1 month's FREE Strive membership (or 1mth fees credit) if you achieve the most MOVES per site
We'll also be running adhoc challenges across Ofest – think bike, rower or pull-up based challenges (how fast can you go or how many reps can you do?) for some extra fun and engagement and prizes to win!
What is a MOVE? At Deakin we have an amazing fitness app called DeakinMOVES. It tracks your MOVEment and physical activity to keep your aware of how active you are. We share health & wellness tips, run monthly fitness challenges and also offer LiveStreamgroup fitness classes and OnDemand classes via this app – so you can workout when and where it suits you! For more info see the DeakinMOVES webpage.