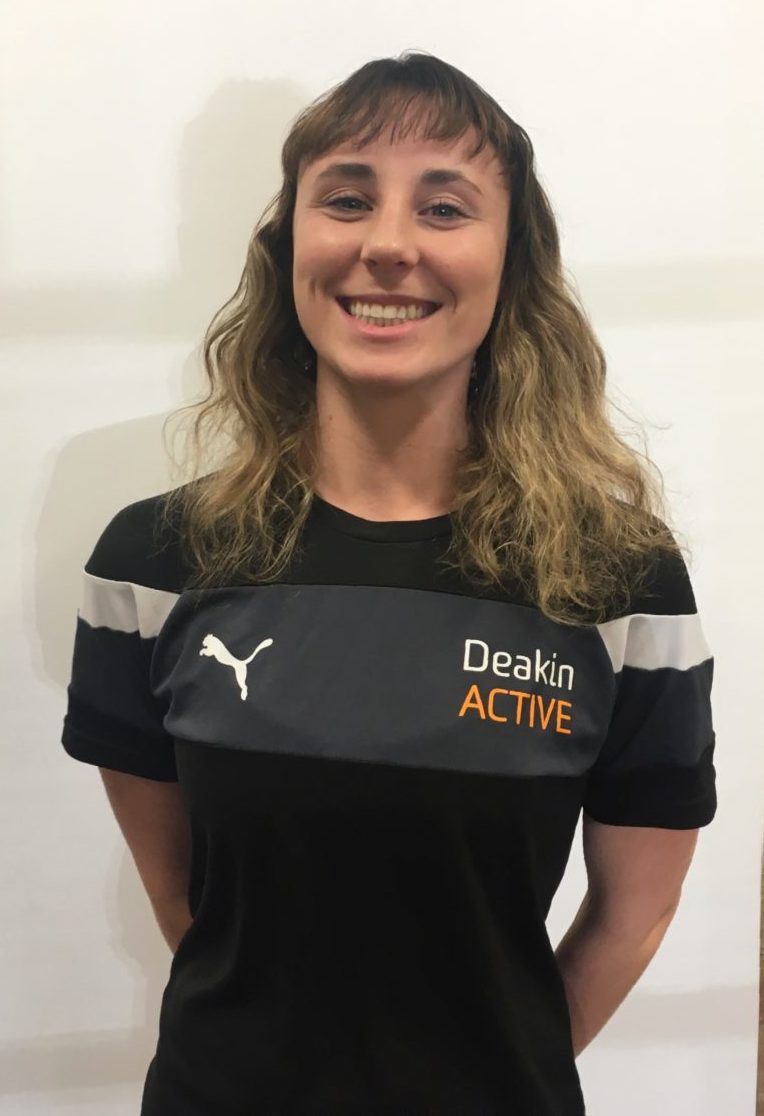 Eva Lleonart
Qualifications
Bachelor of Exercise & Sport Science- Physiology & Sports Nutrition Major
Certificate III & IV in Fitness
Pilates, Yoga & Spin Certificates
Plant Based Nutritionist
Experience/Training Style
Personal Training and Group Instructing since 2015 at a variety of centres including: Fernwood, F45, Kieser and Mt Buller Alpine High Performance Centre.
Modern, diverse and full of challenging core exercises! A typical P.T session with me involves circuit style training with a combination of strong resistance moves and body weight H.I.I.T.
Specialisations/Interests
Rehabilitation and Post-Partum
Calisthenics (Body Weight Exercise)
Strength Training – Females, Beginners and Advanced
Weight loss and Toning
H.I.I.T, Pilates and Yoga
Biggest achievement as a PT
Every time a PT client or someone I train reaches a goal or makes a breakthrough with their health it is an achievement. Goals are measurable for different reasons whether that be weight loss, muscle gain or recovery. I have success stories in all areas, but I am simply happy to help someone find enjoyment and confidence in exercise.
Why should members train with you?
So many reasons but #1 you will reach results faster. I am experienced in training people from all walks of life and abilities which is one of the things I love most about P.T. I understand that everybody is different, so I put a lot of effort into planning appropriate sessions. I strive to teach perfect technique and create fun workouts that are goal orientated and enjoyable for my clients.
×
⌞
⌟