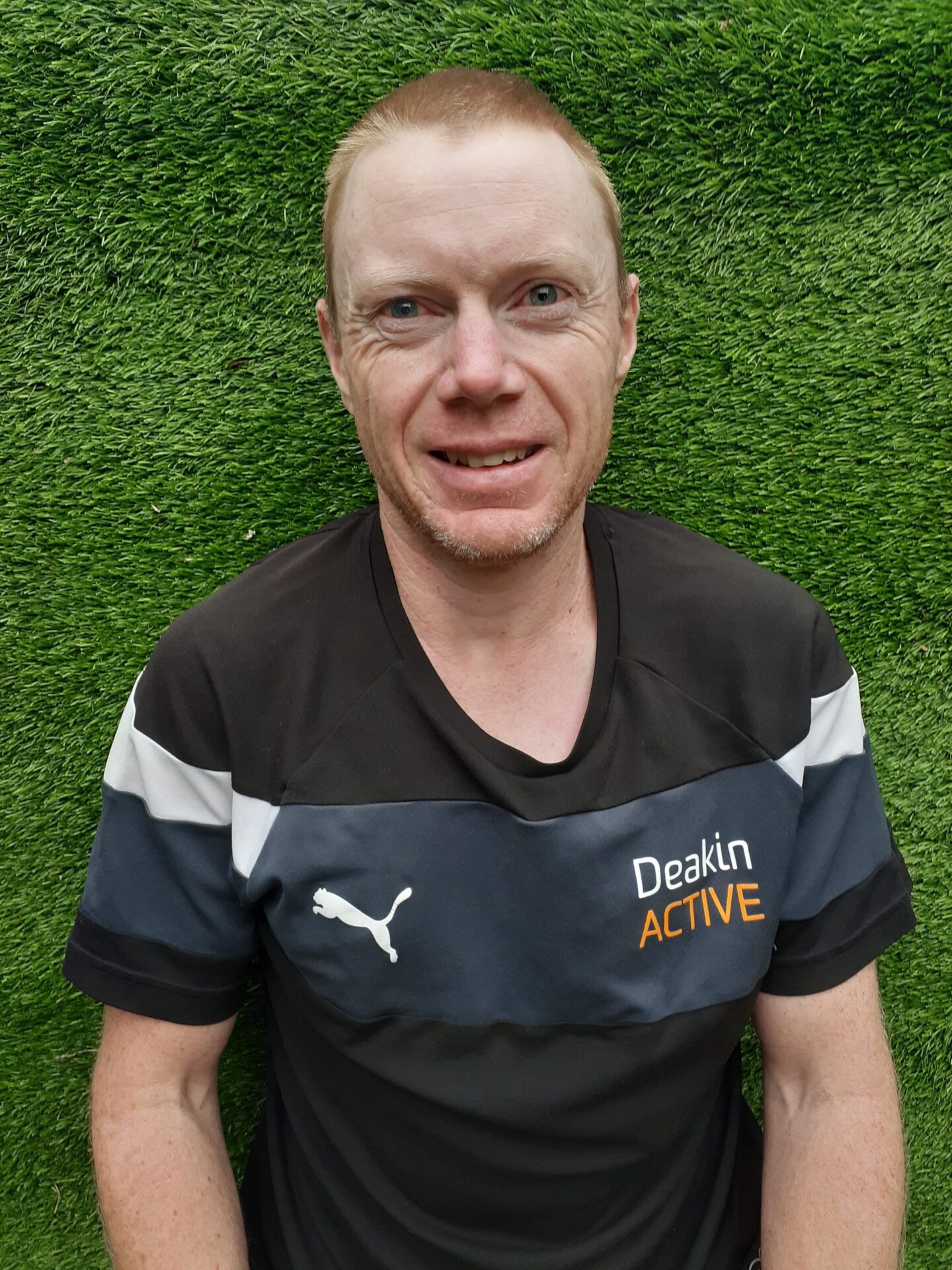 Andrew Garwood
Qualifications
Diploma of Fitness
Diploma of Sports Development
Dilpoma of Exercise Rehab
Cert III & IV in Fitness
Level 1 Sports Power Coach
Advanced Exercise Nutrition Certificate
Level 1 Strength and Conditioning
Level 3 AFL Field Umpire
Level 3 Cricket Coach
Experience/Training Style
14 years in the industry in various settings and roles
Training style is based on clients goals and in context of their current levels of strength, skill and competency
Programming is based on factors that to ensure progress is long term and sustainable
Specialisations/Interests
Sports Relevant Strength  Training
Athletic development
Injury Management and Rehabilitation
Endurance Sports
Running
Biggest achievement as a PT
How I dealt through COVID restrictions.  The ability to adapt and change locations repeatedly.
Why should members train with you?
I am engaged in your progress.  I am able to adapt training based on needs rather then wants this is important.  I place emphasise on care and consistency.
×
⌞
⌟